LED Motorcycle Bulb
If you are looking for a quality LED bulb that will be brighter and more focused, than the regular headlight bulb, look no further than Hikari Ultra LED bulb. It became truly popular among the motorcycle enthusiasts for several reasons. First, Hikari specializes in LED headlight bulb manufacturing. So, the brand is proudly known as one of the leading LED conversion kit manufacturers. Besides, many LED review websites and blogs claim that LED motorcycle bulbs by Hikari are the best motorcycle LEDs under $50.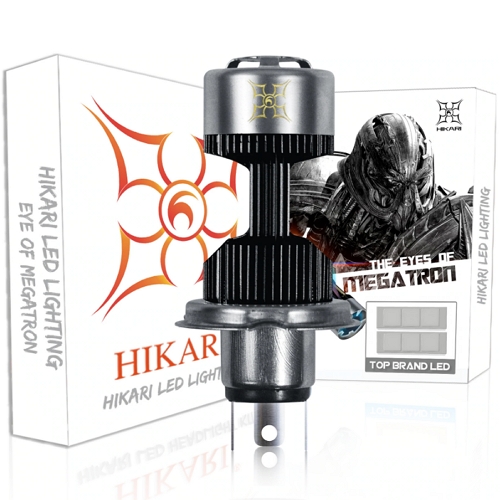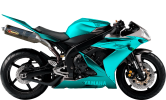 LED Motorcycle Bulb
Check Rating, Price & Availability
Bulb sizes that can be replaced with this Hikari bulb:
Specs and technical characteristics
TOP Hikari Ultra LED chip for super bright light output;
Maximum light output is 14.000 Lm per bulb;
Color output: 6500 K (cool clear white);
Easy installation: plug-and-play, perfect fitment with no trimming and cutting required;
Much brighter than regular halogen bulbs: +300% brighter.
Specifically designed for motorcycles
These LED bulbs are designed by Hikari specifically for use in motorcycle headlights. The bulb features a Uniform Spot&Flood Combo beam pattern that creates longer irradiation distance. Besides, its vision field is wider than the one that is created by the car headlight bulbs. This kind of LED bulb construction is extremely important for motorcycle riders.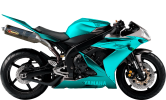 LED Motorcycle Bulb
Check Rating, Price & Availability
What else do you need to know about LED motorcycle bulbs by Hikari?
These LED bulbs feature 50.000 hours of lifespan and are made of extremely durable and corrosion-resistant materials. In front, the bulb comes equipped with a high-speed cooling fan that ensures easy breathing of the cooling unit. Heat sinks are made of 48 pcs aluminum elements for fast heat dissipation and resistance to corrosion. Normal operating temperature of the LED motorcycle bulbs is 150F, while the bulbs come through 300F 7-day test.
Warranty terms
The LED motorcycle bulb features a 2-year warranty. This means that you are covered in case the motorcycle headlight bulb you purchase has some defects in materials and/or workmanship. Of course, Hikari LED bulbs pass through quality control, yet in cases with any products there is a slight chance of getting a product with a defect. If it happens that the Hikari product you purchased is defective, please contact the seller and they will help you to set up the exchange.