Headlight Bulbs Comparison: HID vs LED vs Halogen
Modern automotive market offers several headlight bulb options. The most popular three are halogen, HID (a.k.a. xenon) and LED. Each of these three has got its own pros and cons, and every car owner has to decide, which of these is a perfect solution for his or her vehicle.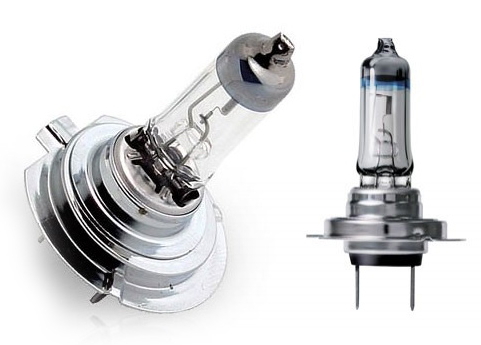 Knowing the headlight basics, it is not that difficult to pick the proper lighting solution to meet their needs. We have compared these three popular bulb types for you to know, what to expect.
HID vs LED vs Halogen
BULB TYPE
ADVANTAGES
DISADVANTAGES
HALOGEN
+ emits bright, yellowish light;
+ has a long lifespan;
+ low replacement cost;
+ popular type of headlights
- generates excess heat;
- wastes energy;
- cautious handling needed when replacing a bulb;
- reactive to other substances.
XENON
+ provides good illumination;
+ more efficient compared to halogen;
+ uses less power;
+ longer lifespan than halogen bulbs.
- expensive;
- may potentially cause harsh glare to other drivers because of its brightness.

LED
+ needs little power to work;
+ low and efficient energy consumption;
+ small size;
+ may be designed differently because of its size.
- expensive;
- generates heat and needs more cooling to run than halogen and HID bulbs.
LED Headlight Bulbs: Questions & Answers
More: halo-headlights.com